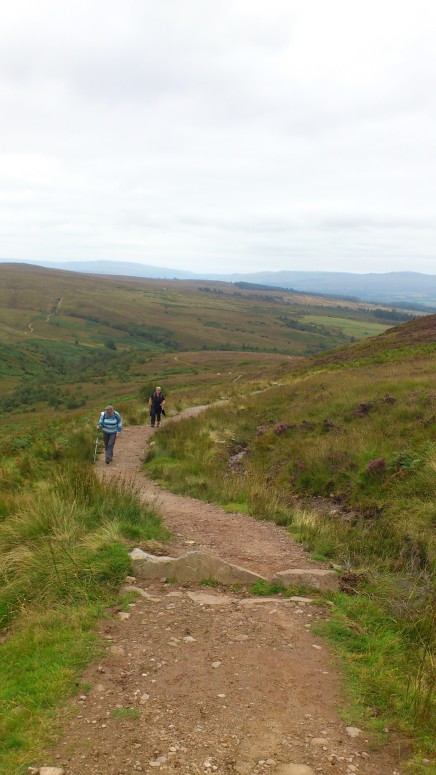 18.september 2014
Walking and wondering
I´ve done it! I´ve walked the West Highland Way. 160 km from Milngavie to Fort William. Walked through the most beautiful scenery, up and down hills, in and out forest, along lochs...
Walking long distances in landscape like this changes you. There is the physical challenge, but there is much more to it. You become focused, reaching today´s target yes, but again more than that. Focused on life itself, and you begin wondering. What is my life like. What am I doing, should I be doing what I do...? Have I got the courage to change the course , move... . If not what holds me back? What are my values in life.
I walked with 13 others. Some were already friends other became so. Walking together made us a close unit. We started off every day with a short morning service, and this combination of the spiritual and physical proved a very strong experience.
The first Christians did not call themselves Christians, they called what they believed in : The Way. Following Jesus meant to walk his way. Follow in his footsteps.Do his work.
I have been a priest for 31 years , and it has never been clearer to me, than during this walk what it means to serve God.
We need breaks in our daily lives to realise, to think, to change and to grow.
Walking is a very good way of achieving this. A good long slow walk transforms. And then wondering may turn to knowing, to wisdom!